We Have Solutions for All Your Space Related Issues!
A 2.879 hectare parcel of land bounded by the National Stadium Surulere and Games Village at its front, and by the premises of NTA Channel 10 and the Nigerian Railway Corporation at its rear.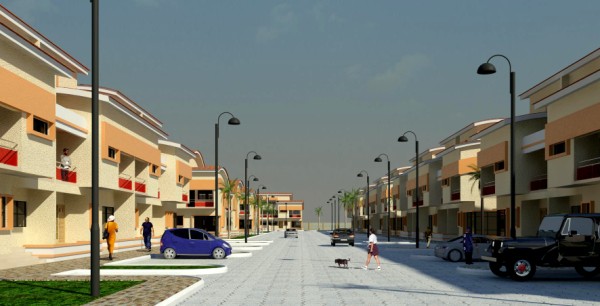 The estate comprises 10 blocks of 4 town houses per block. Each town house covers a gross floor area of about 190 square meter per unit (excluding parking area for three cars) and has a Guest Living Room; Family Living Room; Dining Room; 4 Bedroom (All en suite); and Kitchen (with store) and 1 servant quarter en suite with kitchenette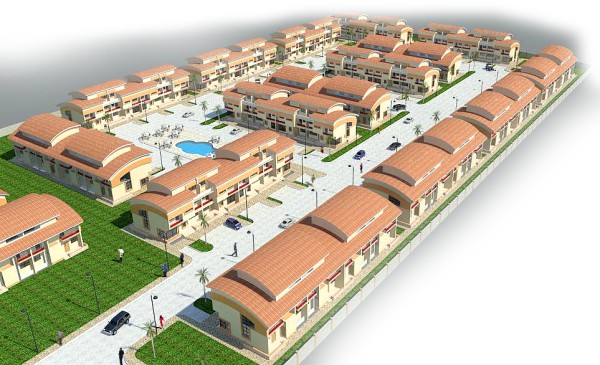 Each of the house units will have the following finishes:
* Granite floor for the living room
* Vitrified tiles for other floor areas
* Emulsion paint to interiors
* P. O. P Ceiling works and chandelier fittings for living rooms
* Suspended ceiling panels
* Aluminium casement windows
* External security steel doors
* Internal Solid core flush doors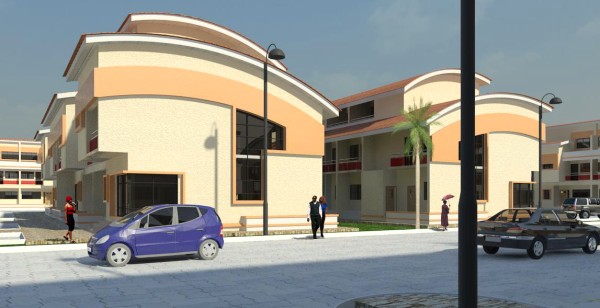 .     Water Supply & Storage System:
Heavy water storage tank of 163,000ltr for storage and supply to the entire estate. The source of water is borehole of 5HP submersible pump, and fabricated aeration/raw water tank for water treatment plant.
Fire hydrant system

2.     Power & Electricity system:
The main source of electricity is from PHCN with provision of 2.5mvA 33/11kv step-down transformer to collect power from source and 500mvA11/0.415kv step-down transformer  from main transformer also another 500kvA, 11/0.415kv transformer for distribution of power to entire estate. 

3.      Street Lighting
10.5m H.T concrete pole connect with 33kv steel cross arm for steel light supply with 250m high pressure sodium lighting fittings on single arm.

4.         Substation:
The Substation is powered by 40kvA diesel generator to control the efficiency of electrification in the entire estate.

5.         Road Network:
Dual carriage entry with security posts and estate office
7m wide roads with shoulders, walkways and drains of 900mm x 900mm x 1m collected directly to the canal.

6.         Other Facilities:
General Sewage system type for all the building, treats and dispose waste to the canal as liquid waste.
* Waste disposal system
* Landscaping with paving stone
* Play Park
* Intelligent Electronic /Access Control 
* Satellite TV.
* Service, Inter Estate.
* Communication (Intercom), CCTV
* High Speed Wireless Internet Access.